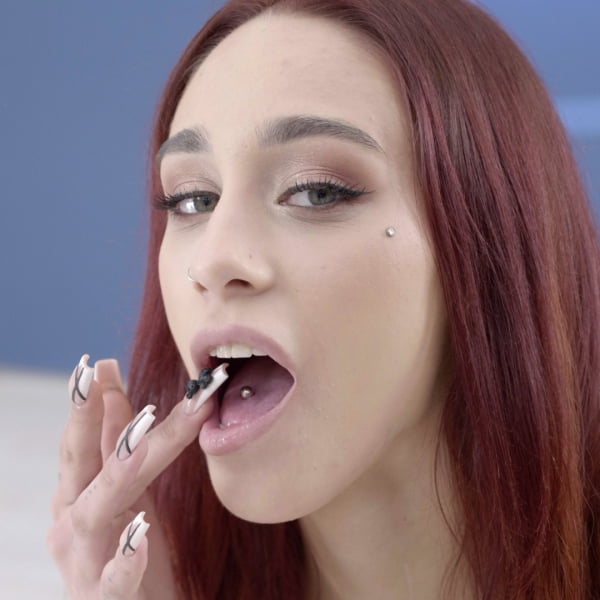 Alexandra Targaryen #3 - Interview before Bukkake
Gorgeous redhead babe with long legs - Alexandra Targaryen lays on a couch, relaxedly answering the questions before her third bukkake and doesn't even feel nervous as she thinks she can handle it. She easily accepts three loads one by one and feels warmed up, not knowing how hard it would be this time..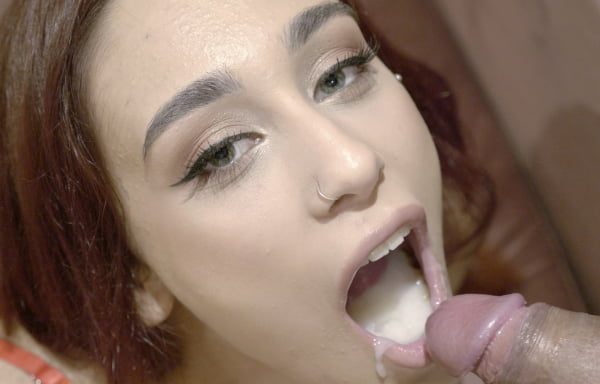 Alexandra Targaryen #3 - Bukkake - Behind The Scenes
Alexandra Targaryen has just swallowed a few loads and still feels fresh and confident before her third bukkake. She poses as a queen on the stage, showing her beautiful long legs and round ass, so a random guy approaches her to drop a sudden load. She accepts with ease but swallows with some effort.
Alexandra Targaryen #3 - Bukkake - Behind The Scenes
She undresses and shows all her body but it's time for the main show already.. After the bukkake it's clearly seen Alexandra is overwhelmed but still looks brave and ready to continue. She finishes her cum bowl with a lot of efforts and goes to the shower. She can't miss a goodbye load though and gulps it like a champ!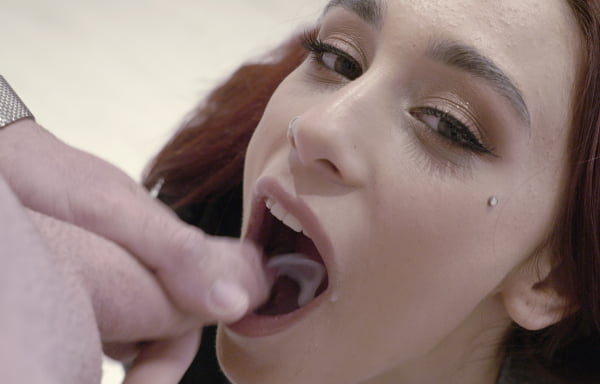 Alexandra Targaryen #3 - Bukkake
It's a special event today, the long-awaited one. Alexandra Targaryen tries to overcome her limits of cum-swallowing with the help of tens of new fresh guys who have been specially preparing for several days. She becomes surrounded by several dicks at once and barely can suck them altogether!
Alexandra Targaryen #3 - Bukkake - First Camera
The very first loads are so thick and heavy that Alexandra is greatly surprised and can't hide her emotions. She makes her first gulp quite early as the taste is felt sharply. The guys spew their loads quite intensely and even though she can hold a big mouthful of 15 loads at a time, she is stunned!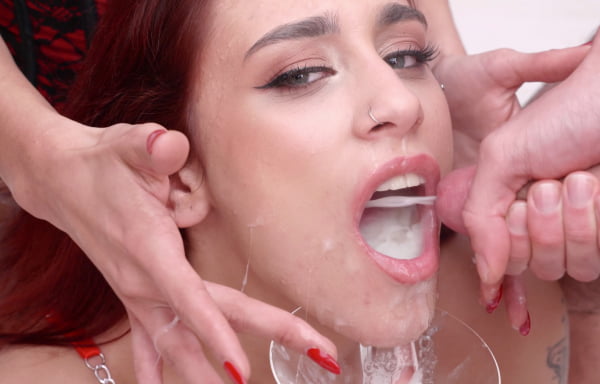 Alexandra Targaryen #3 - Bukkake - Second Camera
By the half of the bukkake she already feels that she's enough but continues to collect and swallow, directing only rare excessive cumshots to her bowl. Overwhelmed with the amount and thickness of sperm, Alexandra puts her face under the jizz streams and gets cum-glazed too! Eventually she finishes her bowl in a few gulps!
Get Instant Access Now!
Join the world's best bukkake website of all times