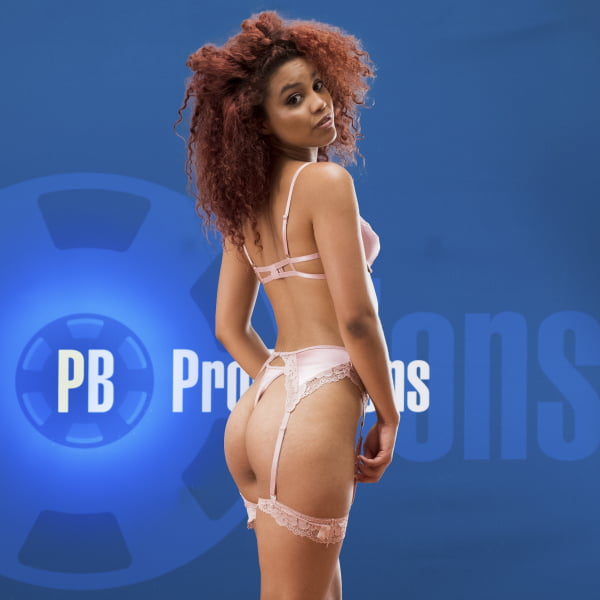 Merida #2 - Bukkake
Our stunning Brazilian lady from the rainforest is back - Merida wants both to swallow cum and to feel it on her face. She is yet to open this kind of experience for her and thinks she's going to like it :) Let's see - she starts slowly with a sensual blowjob for the guys and gradually gets warmed up..
Merida #2 - Bukkake - First Camera
Merida feels cheeky and playful, she seems to getting into taste. She feels ready to accept and swallow cum, so quickly kneels down and catches 6 cumshots one by one and then gulps them at once. She has her cum glass ready but she doesn't know if she needs that at all..
Merida #2 - Bukkake - Second Camera
The guys start shooting their cum loads right on her beautiful face and the cum jets go straight into her eyes, so she barely can see anything. Merida's face gets quickly messed in cum which pours on her cheeks and goes to the glass. That wa she collects three dozen more and then drinks the whole glass!
Lia Ponce #4 - Interview before Gangbang
Lia Ponce seems not to have enough sperm in her last bukkake and is flirting with the interviewer, merely trying to seduce him. She wants sex today and catches three huge cumshots one by one without any questions and gulps them instantly. She feels totally ready to be gangbanged ;)
Lia Ponce #4 - Gangbang - Behind The Scenes
Beautiful Lia Ponce knows about her beauty pretty well and feels very confident, posing in front of the photocamera, showing her long legs and tight tits to the guys. One of them can't stand her charms and approaches her with his dick atilt, unloading his load into her welcoming mouth..
Lia Ponce #4 - Gangbang - Behind The Scenes
Lia swallows with a smile and continues teasing the guys. After the gangbang she answers a few questions how she liked that. And then when leaving the studio, she's offered another cumshot as a bonus and gladly accepts it, gulping it nicely. She's a great girl and deserves to come again, doesn't she?
Get Instant Access Now!
Join the world's best bukkake website of all times