Maria Teen #3 - Bukkake
We think Maria is slowly becoming a cum princess displaying each cum catch in her mouth to us before swallowing it down. Her hot little mouth pooping straight back open to accept more sperm. With a respectful catch of 31 loads swallowed down, she finishes with just a trace of random cum trails across her face. Very well done Maria, bravo!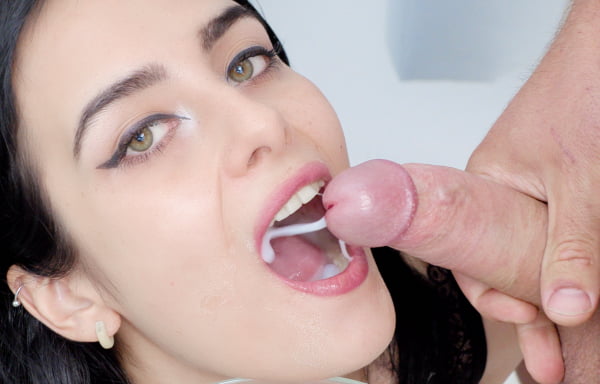 Get Instant Access Now!
Join the world's best bukkake website of all times